we'll help you become a seasoned shipper
Take Control of Your Own Shipping Today
If you're an entrepreneur or a small business looking to ship products internationally, it can be a daunting task to do it in-house. Cryptic jargon, hidden extra fees, stacks of paperwork and so much more. That's why so many people turn to service providers who charge exorbitant prices but only make the process more confusing.Starting something new often leaves you with far more questions than answers - especially regarding international shipping. Often the professionals you'll turn to ask you questions that you don't have a clue how to answer, and they don't have the time to explain it. We want to help you bridge this knowledge chasm and get in the game. And get in it right.Has this ever happened to you? You want to try out something new so you do a little research online. After about 10 minutes of poking around, you have more questions than answers and feel overwhelmed.
Supercharge your business
Cut Out the Middleman and Slash Your Costs
International shipping doesn't have to be rocket science and it doesn't have to cost you an arm and a leg either!You could save lots of money by learning the essentials of shipping and taking care of it yourself. Don't be left in the dark by middlemen when you could easily excel on your own.
the author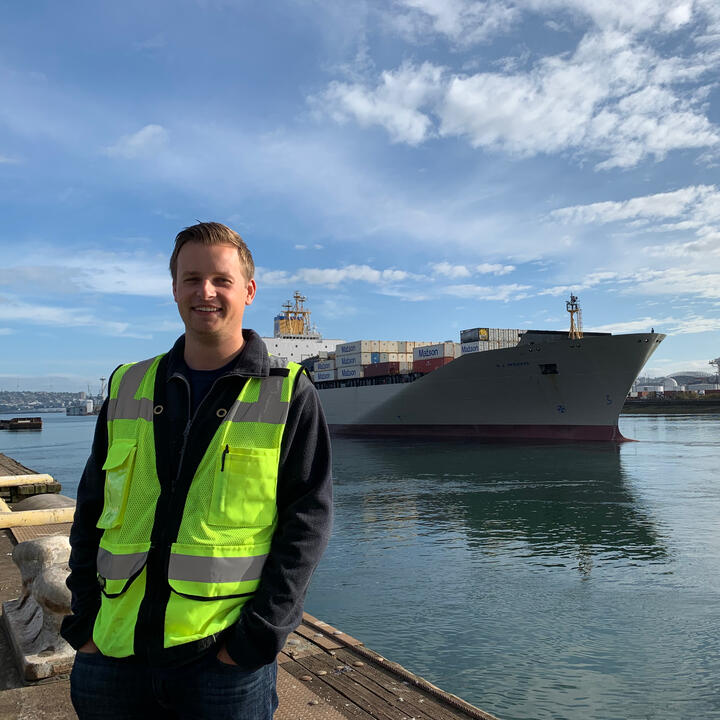 Nick Seferos - The Essential Guide of a Seasoned Logistics Expert
My name is Nicholas Seferos and over the course of my career, I have worked as a officer on container ships, on container barges, and worked in, built, and managed a mega international container terminal. I have compiled my years of experience and expertise into one handy, easy-to-understand guide to help first-time shippers take their business to the next level.'A Guide to Start Shipping Across Oceans' will help you demystify the jargon, understand the processes and start shipping. Getting into the international shipping game is unnecessarily difficult. I want to lower the knowledge barrier to entry.I have been talking to small businesses over the past couple of years about the problems they face and have distilled the solutions and answers into this comprehensive e-book.My guide tackles the areas of shipping that have challenged new businesses the most;
What is a freight forwarder and do I need one?

What are Incoterms?

How do I get through customs?

What is an HTS code?

What are my payment term options?

How do I avoid extra fees?
I also provide you with an extensive glossary of terms to help you decode and decrypt shipping language.
Take control
Time to Take Your Business Into Your Own Hands
I am driven by a passion to help small businesses launch, scale, and successfully reach their goals. A crucial part of growth is recognizing which costs help your business and which costs hurt it in the long term.Don't waste any more time and money on a middleman. Download 'A Guide to Start Shipping Across Oceans' today and untap your company's true potential.
Earn It Live It, LLC 2022